Hi, your javascript is off..!! for optimal results on this site please enable javascript in your browser
Home
Noel Network Solution initially started on 26 Sep 2009 as entrepreneur. Surviving successfully for 5 years with great enhancement of our company growth.
We provide the best solution for IT/ITES Turnkey including OSP License procurement assistance from DOT; Computing Solutions; Server Solutions; Structured Cabling – Wired (UTP/FIBRE) / Wireless Solutions & Implementations; Total LAN/WAN Networking Solutions; Analog headset / Digital / VoIP headset Telephony Solutions; Wired / wireless headset / Bluetooth headsets / PC headset Solutions; Power Solutions; Virtualization Solutions; Network Security Solutions; Facility Management Solutions; and all other peripheral solutions.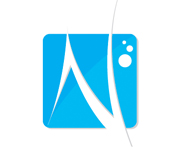 Noel Network Solution deals with Technology and Project Consultancy services in IT & ITES firms. Our leading clients are Multinational Call Centre, Banks, Rehabilitation centre, Educational Centre, Hospitals, Data Centre, Scientific Research Centre and Corporate. We serve our clients by focusing on their needs and requirements and implementing appropriate technology solutions giving 'Value for Money'. Our strength is the Technical domain expertise gained from different Projects and Turnkey services.